Dear Families,
As we get ready to start a new school year, we want to share with you important information regarding sharing the road with the new Yellow School Buses starting on the first day of school on August 23.
Please read this important message from the Mill Valley Police Department: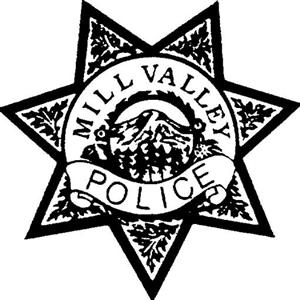 BUS SAFETY
Mill Valley elementary school and middle school students are going to have the option to take school buses this school year, starting on Wednesday, August 23. While we are very excited about this program, and the opportunities it will provide for our students and their parents, we want to make sure our community is knowledgeable about the laws involved with the implementation of the school bus system.
As we all know, driving around schools requires extra precautions to ensure the safety of our children. Speed limits near schools change to 25 mph when children are present, for example. Similarly, when school buses are present, drivers must take additional safety measures. According to the law, drivers must stop for school buses when their red lights flash. School bus lights will flash yellow when they are preparing to stop to let children off of the bus, indicating that you should slow down and prepare to stop. When the lights flash red, you must stop until the lights stop flashing. You must stop even if you are traveling in the opposite lane of traffic. The same rules apply to school buses that use stop signs instead of flashing lights. If you fail to stop, you may be fined up to $1,000 and your driving privilege could be suspended for 1 year (CVC §22454)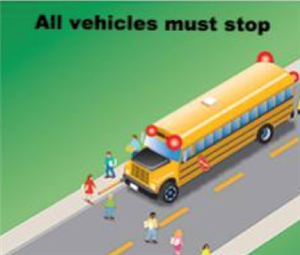 There are two exceptions to this rule. The first is if the bus is on the other side of a divided street, like Miller Ave. In that case, the cars on the opposite side of the median do not need to stop. However, both lanes of traffic traveling in the same direction as the bus are required to stop. This is because children often act erratically and might run out into the road. Additionally, they have not fully developed their ability to judge speeds and distances well enough to safely cross the road. The second exception occurs when there is a bus driver, crossing guard, or other law enforcement officer telling you to pass the bus or waving you on. In that situation, you may drive past the stopped bus. Still, please be alert and proceed with caution.
Review the diagram below for a better understanding of the law. To learn more about the school bus program, please visit https://transit.mvschools.org