Answers to Frequently Asked Questions
MVSD Lunch Program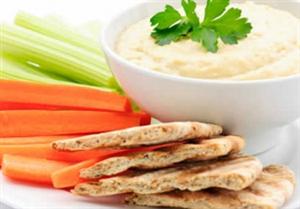 How do I order lunches for my child?
Go to www.choicelunch.com to log into the Choicelunch website. You will need to setup an account. Once logged in, you may add students to your account, preload funds and begin placing your orders. There are several online links to guide you through the process. (If you already have an existing account, there is no need to set-up a new account.)
What are my choices for lunch?
The daily menu offers up to 6 hot entrees and 8 cold entrees including a hot vegetarian and gluten free option every day. Pizza from a local pizzeria is offered on Mondays and Fridays. Nutritional and allergen information can be found by clicking on the entrée link. In addition to the main entrée, your student will choose on site from a selection of fruits and vegetables, snacks, and milk. Portion size options are regular (elementary schools) or large (elementary and middle schools), depending on the entrée.
What are my milk choices?
Milk will be served with each lunch (choice of plain or chocolate). To receive soy milk, federal regulations require that parents/guardians fill out the
MILK SUBSTITUTE FORM
which states that your child your child has a medical or other special dietary need in order for us to serve your child soy milk. The form should be returned to the MVSD offices at 411 Sycamore Ave. Questions? Please call 415-389-7751 or send an email to
services@mvschools.org
.
What if my child does not have a lunch?
If your child does not have a lunch for whatever reason, we can provide your student with an emergency lunch. Your Choicelunch account will be charged for this meal along with a surcharge of$1.50. If you prefer to block your child from receiving emergency lunches, please select this option under your account customization.
How do I pay?
You will need to pre-load your account with funds. For every meal scheduled into the calendar, funds decrease. You can choose to auto-reload, but it is not required. You can load the exact amount needed to schedule one lunch or multiple lunches. Place meal orders day by day on the website calendar, or on our smartphone app.
What if I need to cancel or change a lunch/order deadline?
If you cancel the lunch by 9:00 a.m. the school day before, you receive full credit on your Choicelunch account for future use. If you cancel after 9:00 a.m. the school day before but before 9:00 a.m. the day lunch is to be served, you receive half credit on your account for future use.
Order deadline is 9am day before (9am Sunday for Monday).
What about refunds?
Only credits will be issued for all cancellations (no payment refunds). Credits may be redeemed online for your next order.
What if I am eligible for Free and Reduced Meals?
If you have an approved application on file, you will be able to order the same delicious lunches. Please contact Karen Mainini at the District Office at 415-389-7751 or services@mvschools.org.