Return to Headlines
Mill Valley Middle School Facility Needs Presentation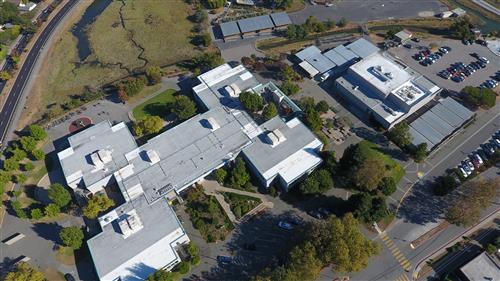 Anna Lazzarini, Mill Valley Middle School Principal, and Mark Nelson, Mill Valley Middle School Assistant Principal, provided a presentation at the board's request, outlining the history and current functionality of the school building and campus along with detailing the reasoning for a rebuilt campus rather than modernization. The goal of a campus rebuild would be to create a positive and safe working and learning environment and to maximize teaching and learning in the school.

The Mill Valley Middle School opened in 1972 and was designed using the open classroom concept that was popular in the late 1960s. Teaching and learning were not optimized in that setting, and while the structure of the classrooms has been modified over the years, they have room to grow toward twenty-first-century learning. Additionally, the HVAC system is a consistent issue, leading some classrooms to be in the 50 or 90-degree range on a regular basis since they were designed for the large, original open classroom concept.

Another factor to be considered is accessibility. There are chair lifts on one side of the building, but someone has to open them with a key and stairs cannot be used while they are accessed. There is an elevator that goes to the terrace, but when someone uses it, they must travel through science classrooms to get to other areas. It would be difficult to create an Americans with Disabilities Act (ADA) compliant building with the current structure. The roof sometimes leaks during heavy rain, causing additional maintenance work and classroom disruptions. Covered areas for lunch would prevent students and teachers from remaining inside on rainy days.

In a new building, the middle school administrative team hopes to keep the library as the heart of the school and also wants additional shared spaces such as conference rooms, performance spaces, a regulation-sized gym with bleachers, and collaboration areas. Updated science classrooms would be another key factor, with the addition of lab stations with appropriate storage. They would include a Makerspace classroom rather than a makeshift Makerspace in the staff copy room. A few other changes would include minimizing the use of portables and bringing teachers back into the main building, adding adjustable classroom lighting so that teachers can project and students can still see work in front of them, and adding additional storage for music and art. You may view the presentation for more details as well as photos of a sample modern middle school building.