Return to Headlines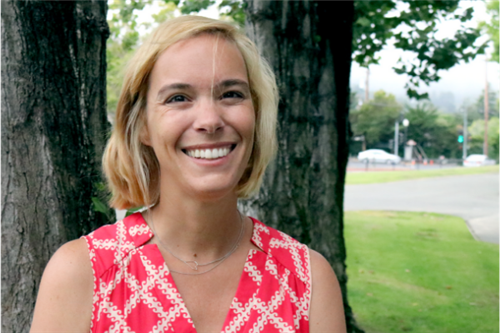 The Mill Valley School District is pleased to announce that Aubrey O'Connor has been selected as the new principal of Park Elementary School. Mrs. O'Connor has been a veteran teacher with the Mill Valley School District for 17 years and most recently served as Assistant Principal at Edna Maguire Elementary School. She was selected from a talented, nation-wide candidate pool in a competitive process that included input and participation from the Park School staff, parents, and community.
Prior to becoming an administrator with the Mill Valley School District, Mrs. O'Connor taught fifth grade for 16 years and transitional kindergarten for one year at Edna Maguire. She brings to the principalship her reputation as a skilled instructor and a deep knowledge of how children develop as learners from early childhood through middle school years.
Mrs. O'Connor is an outstanding people-person and student advocate. She fosters a community approach to student success through collaboration with staff, students, and families. She is committed to ensuring that student learning and welfare remain at the center of her approach to K-5 school leadership. Mrs. O'Connor is excited to bring her energy and passion for education to Park School.
"The Mill Valley district is where my own children go to school," Mrs. O'Connor said. "It is my home; my heart. My longevity with our district has fostered an incredible sense of loyalty and dedication. Serving the Park School community as Principal is not only a professional honor, but seeing its success as a school community is an incredibly personal one."
Mrs. O'Connor lives in Terra Linda with her husband, Aidan and three children, Maizie, Adelaide and Malachy. During her free time she loves to laugh with family and friends, read, travel, and eat adventurously.
Please join the Mill Valley School District in congratulating and welcoming Mrs. O'Connor in a new role in the district as the Park School Principal.