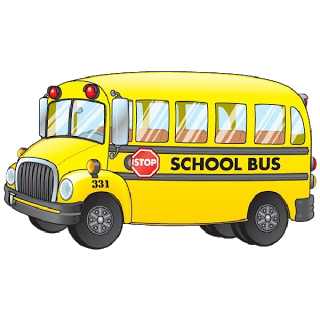 Dear Mill Valley Families,
I am excited to announce that we are a step closer to finalizing the approval of a School Bus pilot program in our District, commencing with the 2016-17 school year! Last Tuesday night the Mill Valley City Council unanimously expressed support for the pilot program and committed to help subsidize the cost of the program for at least the first two years.
As a member of the Traffic and Congestion Reduction Advisory Task Force, the Mill Valley School District (MVSD), in collaboration with Marin Transit, collected and analyzed data from our parent community, to better understand which areas in Mill Valley had the most need for a bus system. We also wanted to get an idea of whether or not there was an interest to introduce a school bus program to the District, as we announced in some of our FLASHES. The responses in support of a school bus program were overwhelmingly positive.
Marin Transit analyzed our data and made recommendations on what would work best in the community. The proposed plan is that we utilize two buses, serve four of our six schools and possibly adjust bell times. We will make an announcement of the final plan at a later date.
What's next?
The District met with County Supervisors, Kate Sears and Steve Kinsey, to ask if the County would also consider helping subsidize the cost of the program, since many of our District families come from areas like Homestead Valley, Tam Valley and Strawberry. Both supervisors supported the idea and will present the proposal to the Board of Supervisors for approval.
The pilot program has a projected annual cost estimate of approximately *$220,000, though that doesn't include the administrative costs of organizing and managing the program, which will be handled by MVSD and Marin Transit. *(The final cost of the program is subject to revision from our School Board).
Assuming that the City and County provide subsidy support for the program, the approximate cost to parents per student will be between $420-$520 for both morning and afternoon bus service for the entire school year. We project that at our February 11th School Board meeting we will have a finalized plan for Board approval.
The School Bus pilot program is expected to daily eliminate 259 cars off the road! We are thrilled to partner up with the City of Mill Valley, Marin County and Marin Transit on these efforts. We have developed a close network relationship to benefit the Mill Valley community.
Stay tuned for new developments.
Yours in education,
Paul Johnson
Superintendent