Attendance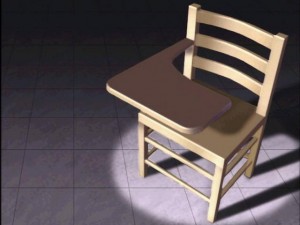 Dear Mill Valley Families:
We've had a great start to the school year and our students have been experiencing high levels of success throughout the first trimester. We want to do everything we can to build upon this positive momentum, and one key way to do that is to ensure that our students maintain regular attendance. Attendance is one of the most essential ingredients to the educational program and the academic excellence of our schools. When your child is in school every day, he/she is able to receive the full benefit of the classroom instruction that has been carefully planned by his/her teacher. Also, the district receives important funding based on your child's attendance.
We have been working hard to establish consistent practices across the elementary schools to support positive attendance, and we want to take this opportunity to update you on a plan we've developed to assist in this effort. You will receive a communication from school if your child accumulates five or more absences during the year.
· At 5, 8, and 11 absences, you will receive a letter discussing your child's attendance record as well as a copy of Mill Valley School District policy and California State Law regarding attendance.
· At 14 absences, you will receive a letter and will be asked to meet with your child's principal and teacher to discuss a plan for improving and maintaining attendance.
· At 15 absences related to illness, you will be asked to submit verification from a physician that it has been necessary for your child to be absent.
· At 18 absences, your child's attendance case may be referred to the District/County Student Attendance Review Board (SARB).
We want to thank you for continuing to plan and organize your calendar so that school attendance is a priority for your child. You can do this by:
· Planning your vacations during the summer months or during school recesses
· Explaining to your child the importance of being on time for school each day
· Making sure your child stays home only when he/she is sick
· Scheduling appointments for your child before or after school hours
Attendance is important for your child's learning, our district's funding, and the overall success of our schools. We appreciate your help with our district's positive attendance effort. Working together, we can provide your child with the outstanding education he/she deserves every day of the school year.
Sincerely,
Paul Johnson

Superintendent