Learning Center Classrooms

In MVSD, all students with IEPs are placed in a general education classroom as their primary educational placement. At each site, we have a Learning Center classroom that is staffed by an Education Specialist (special education teacher) who provides specialized instruction in small groups or more intensive one-on-one instruction on a daily basis. All Learning Center classrooms are supported by highly qualified special education instructional assistants. Students who receive services in the Learning Center do so for only a portion of their instructional day. Systematic, direct, small group instruction is provided in academics or in the application of social/executive functioning skills that are necessary for students to be successful in school.

At our smaller schools (Park, Old Mill, and Strawberry Point), there is one Education Specialist teacher who serves all students in grades TK - 5. At Edna and Tam Valley, there are two full-time Education Specialist teachers and these sites are able to offer traditional Learning Center support as well as a more specialized model of instruction. At these sites, students who require more intensive, small group, one-on-one instruction, or behavioral support may spend the majority of their day in the Learning Center classroom. Mainstreaming with peer support and functional skill instruction may be targeted for these students. The IEP team makes the determination as to where instruction will occur throughout the day (in the Learning Center or general education classroom) and what supports are necessary for individual students in each environment. For example, a student may receive push-in support from an instructional assistant to facilitate the implementation of the IEP in the general education environment.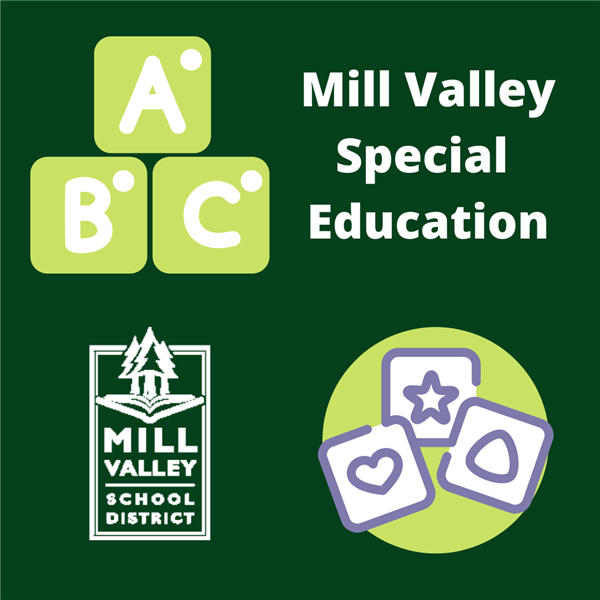 Inclusion

When determined to be the most appropriate placement by an IEP team, this model is offered to students with disabilities who may need significant modification to the general education curriculum or to work on individualized goals within the general education classroom setting. Inclusion students spend the majority of their day in classrooms with their typically developing peers. These students receive the support services necessary to be successful in these environments. Students may receive some designated instructional services or receive pull-out specialized academic instruction, as deemed appropriate by the IEP team. Students receive various levels of assistance as needed throughout the day. General education teachers and Education Specialists collaborate to implement accommodations and modifications that are outlined in the student's IEP. Education Specialists support teachers and special education instructional assistants in implementing these accommodations and modifications and with developing more detailed curriculum modifications based on the student's individual needs.