SUICIDE PREVENTION POLICY

Mill Valley School District is committed to supporting people in distress, providing prevention and crisis resources for you or your loved ones, and utilizing best practices for professionals. MVSD has developed a Suicide Prevention Policy for our staff and believe we can all help to prevent suicide.
URGENT MENTAL HEALTH SUPPORT

24/7 California Youth Crisis Line

24/7 The Trevor Project (LGBTQQIA+)

Text "START" to 678678 or Call (866) 488-7386

24/7 National Suicide Prevention Line

Call 1-800-799-SAFE (7233)

415-473-6392

The mobile crisis team operates Monday through Friday 8 a.m. – 9 p.m. and Saturday from 11:00 a.m.-9:00 p.m. Staff are available to walk you through how to keep your child safe, either over the phone or by coming to your home to evaluate your child. This is a free service. https://vimeo.com/535723012

Marin Crisis Stabilization Unit (CSU)

415-473-6666

Located at 250 Bon Air Rd Greenbrae, CA 94904

Marin County Crisis Stabilization Unit (CSU) provides services to Marin County residents and visitors experiencing a mental health crisis, such as suicidal depression or psychotic behavior. The CSU Unit is open 24 hours/7 days a week and has a total of 10 beds to provide attention to youth and adults in psychiatric crisis regardless of financial status or whether or not they are insured. Length of stay is limited to less than 24 hours.

415‑441‑KIDS (5437)

Need support in parenting or providing care to kids? Open 24/7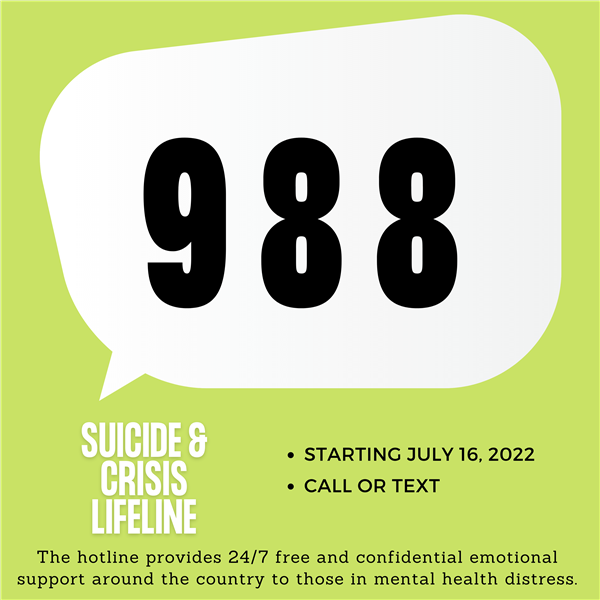 NON-URGENT MENTAL HEALTH SUPPORT

Marin County Mental Health Resource List

List of local Marin mental health services

California Parent and Youth Hotline

855-427-2736

FREE emotional support call, chat, or text between 8AM and 8PM every day.

SAMHSA's (Substance Abuse and Mental Health Service Administration) Disaster Distress Line

1-800-985-5990 or text TalkWithUs to 66746 to connect with a trained crisis counselor.

24-7 Mental Health Association of SF "Warm Line"

855-845-7415

The Peer-Run Warm Line is a non-emergency resource for anyone seeking emotional support. They provide assistance via phone and webchat to anyone in need. Some concerns callers share are challenges with interpersonal relationships, anxiety, panic, depression, finance, and alcohol and drug use.

Need to talk to someone? 7 Cups of Tea offers trained volunteer listeners who are available 24/7 to give emotional support over online chat. It's anonymous and completely free

415-491-5716

Buckelew Programs also offers outpatient counseling to children, families and adults.

They also direct the Marin Suicide Prevention Hotline 24/7 at 415-499-1100

For grief counseling, call 415-499-1195.

Call 211 for free and confidential information and referrals connecting people to health and disaster information and social services through a comprehensive resource database.