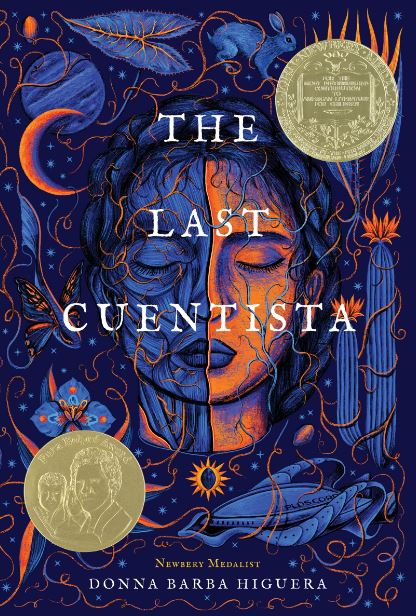 2022 All-School Read The Last Cuentista
Extension Ideas and Recommended Books

Have you finished reading The Last Cuentista? Here are some ideas of things you can do next on your own time or as a class if your teacher would like.

Questions for author Donna Barba Higuera

Submit your questions for the author of The Last Cuentista, Donna Barba Higuera. If you are one of the first 30 students to submit this form, you will get a pass to come to the library for the Zoom on December 12th to ask your questions live!

Ambassador Pass for a New Book

Fill out this form and bring it to the library (NOT during the ASR time each morning) at recess, lunch or after school to get a new book related to The Last Cuentista.

Additional Resources

What should we read in 2023? Nominate a book!
Last Modified on September 6, 2022